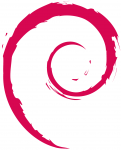 Qualche giorno fa mi sono imbattuto in questo errore su una Debian 7 in ambiente virtuale senza i VMware tools:
This is a RAID status update from mpt-statusd. The mpt-status
program reports that one of the RAIDs changed state:
Cosa molto strana dato che il sistema non fa uso di RAID. Si tratta semplicemente di una vm con un disco virtuale. Il messaggio è però abbastanza seccante in quando ad ogni login ssh ci si ritrova davanti tale notifica.
Risolvere il problema è semplice e basta dare i seguenti comandi come root:
/etc/init.d/mpt-statusd stop
echo RUNDAEMON=no > /etc/default/mpt-statusd
update-rc.d -f service
Done...